When:
November 9, 2019 – November 10, 2019
all-day
America/Chicago Timezone
2019-11-09T00:00:00-06:00
2019-11-11T00:00:00-06:00
Where:
TLT Training Facilities
812 S. McLean Blvd Elgin
IL 60123
Contact:
TLT Defense
(224) 325-4355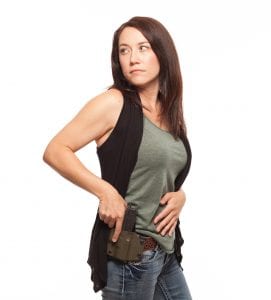 Want to get your Conceal Carry License but aren't comfortable in a room filled with men?  Like the benefits of having a female instructor who understands your unique training needs? 
Sign up for the Women's only CCL class and you'll get the same information but with a women's touch and perspective.  We'll also briefly cover the variety of holster options available to women, and the pros and cons of each. We'll also discuss why 1 holster probably won't fit all your needs.
This USCCA 16 hour Conceal Carry course is designed to satisfy the requirements to obtain an IL State Conceal Carry License.  Your training will encompass both classroom and live fire training.  You will learn the basic fundamentals of shooting, situational awareness, equipment considerations, justifiable use of force and the required 4 hours of law training.  Students will be required to pass both a written test and practical shooting qualification.
A valid FOID is required.  Please dress appropriately for the live fire qualification (flat shoes, hat, high collar t-shirt).  Please bring a pen and paper for note taking.
Qualification must be shot with .380 or higher caliber.  If you don't have a gun yet, Fox Valley has rentals available.  Students must score 70% at each distance (5, 7 & 10 yards).   The live fire qualification will be done at Fox Valley Shooting Range, range fees are not included with the class cost.